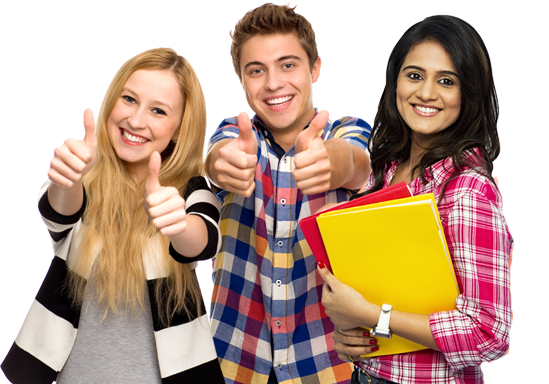 Study MBBS in Bangladesh
MBBS in Bangladesh is one of the alluring educational programs for medical aspirants. This country is enriched with 50 private universities and 25 public universities for medical students worldwide. Lion's share of the Indian medical candidates prefers to study MBBS in Bangladesh due to low educational costs. To apply for MBBS in Bangladesh, the applicants have to qualify the eligibility criteria mentioned by the authority. Indian medical students find it easy to get admission in MBBS courses in Bangladesh. The top medical universities in Bangladesh reserve 25% of the seats for the Indian students.
Furthermore, if the medical aspirant is from the SAARC nation, then the student doesn't have to pay the tuition fee. The medical candidates do not have to take training for a new language as the medium of MBBS courses in Bangladesh is English. To take admission, students are advised to start taking preparation from now. The best part of studying MBBS in Bangladesh is that the top universities in Bangladesh are approved by MCI and WHO; hence students can rely on the structure of the education system. Moreover, medical aspirants do not require paying any donation to get admission in the MBBS courses. The duration of MBBS course in Bangladesh is of 5 years.
MBBS in Bangladesh at a Glance
| | |
| --- | --- |
| Intake for MBBS in Bangladesh | September |
| Minimum Percentage for MBBS Admission in Bangladesh | 60% in PCB |
| NEET | Yes With Qualifying Marks |
| IELTS / TOEFL | No |
| Processing Time | 90 Days |
| Total Fees | 44,000 USD |
| Living Cost | 150 - 200 USD Per Month |
| Duration | 5 Years |
| Medium of Instruction | English |
| Top MBBS Universities in Bangladesh | All Government University |
| Recognition | MCI and WHO approved |
Why MBBS in Bangladesh?
MBBS in Bangladesh has become a favourite destination for all the international students.
Bangladesh has witnessed a great advancement in giving boost in the education sector
Bangladesh houses top medical colleges in the east.
There are more than 20 public and over 50 public medical universities in Bangladesh
Medical universities charge very low MBBS fees in Bangladesh.
Bangladesh MBBS is cost effective which fascinates lots of medical students to pursue medicine
Bangladesh does not compromise on the quality of medical education provided to the medical students.
Bangladesh MBBS has maintained a great educational standard in medical field set by the developed nations
Medical universities in Bangladesh have set world-class parameters in providing the best to medical aspirants
Medical universities in Bangladesh are acknowledged by medical council like Medical Council of India (MCI) and WHO.
Exams like IELTS & TOEFL are not required
The students can practice medicine in India and Bangladesh.
Not only this, they are free to practice anywhere in the world after doing MBBS from Bangladesh
Wide opportunities to attend the workshops, conferences and other internship programs is very alluring
Indian students will find lots of Indians studying medicine in Bangladesh
The food habits in Bangladesh is very similar to that if India
The accommodation facilities are affordable
The universities offer in campus hostel facilities. These hostels come with all the modern facilities the students need
Bangladesh also offers off campus accommodation facilities as well. These too come for cheap
The Bangladeshi universities house fabulous infrastructure in the labs and the class rooms
Practical knowledge is as important as the theoretical knowledge in during mbbs in bangladesh
MBBS in Bangladesh holds the highest number of MCI passing percentage. This amounts to almost 30%
Admission in MBBS in Bangladesh is under the SAARC quota admission
The students become eligible to take part in eligibility tests like USMLE, PLAB after MBBS from Bangladesh
Students are eligible to obtain scholarships based on their merit
MBBS Duration in Bangladesh
MBBS in Bangladesh is of 6 years of duration.
The semesters are divided into three phases- Pre-clinical, Para-clinical and Clinical phase
The course includes clinical and elective subjects
The complete duration of 6 years is not limited to classroom knowledge.
The last 1 year is reserved for the internship phase which proves to be helpful for their career.
The internship is optional for indian students
Eligibility Criteria for MBBS in Bangladesh
Medical universities in Bangladesh have set some criteria for MBBS admission in Bangladesh
A student who is willing to pursue MBBS from Bangladesh must not be less than 17 years.
The aspirant must not be more than 25 years of age to study mbbs in bangladesh
There should not be a break of more than 2 years after 10+2
General category students must score a minimum of 60%. For SC/ST category, a minimum percentage of 50% is mandatory
The fundamental subjects in 12th grade for both the categories must be Physics, Chemistry and Biology.
Passing neet is mandatory
Minimum aggregate GPA in SSC & HSC will be dictated by the government of Bangladesh
Intake for MBBS in Bangladesh
The mbbs course starts from September or October
There are two semesters per year for the candidates who are pursuing MBBS from Bangladesh.
The first semester begins Feb or early March and ends in mid-July.
The beginning of the second semester is from mid-September and ends in early February or may be in January.
Recognition of Medical Universities in Bangladesh
MCI (Medical Council of India)
WHO (World Health Recognition)
Medical and Dental Council of Bangladesh
Equivalent standard of South East Asia and British
Ministry of Health and Family Welfare government of Bangladesh
World Federation for Medical Education (WFME)
Ministry of Education, Bangladesh
Educational Commission for Foreign Medical Graduates (ECFMG)
Documents required for MBBS in Bangladesh
It is necessary to submit some of the documents which are required in the mbbs admission in Bangladesh.
10th and 12th mark sheets
NEET Scorecard
School Leaving Certificate
A few passport size photos
No criminal certificate
Medical Fit Certificate
Birth certificate
Nationality proof
Bank statement of the guardian stating their pay capacity for admission in bangladesh
All original and authentic documents must be submitted
The documents must be attested by the Bangladesh Mission Abroad and the Education Minister of the students' residing country
Admission Procedure for MBBS in Bangladesh
Medical student must first look out for the appropriate university along with its pros and cons.
Then fill in the application form of the college you have chosen to study mbbs
Medical student must submit all the essential documents required by the particular university.
The medical university will verify the documents and issue the admission letter within 10 working days
Then, the medical student is required to submit the overall fees.
After this, student is required to apply for the student VISA
The Visa will be issued by the Bangladeshi Embassy in Delhi.
Completing all the process, medical student is free to go to bangladesh and start studying.
Timeline for MBBS in Bangladesh
The application portal for medical colleges in bangladesh opens from March
The portal closes in June or July
The beginning of the academic year for Bangladesh MBBS is in September or October.
For mbbs admission in bangladesh, there are some deadlines for applying and VISA approval.
The admission letter will be issued within 10 working days by the medical university
It takes about 60 days for the ministry to issue the Student VISA.
Advantages of MBBS in Bangladesh
MBBS in Bangladesh is of a global standard
MBBS in Bangladesh offers low tuition fees
The medical colleges in Bangladesh do not ask for capitation fee or donations
Many international conferences and seminars are hosted by the universities
The MCI passing percentage is higher
Medical students do not have to appear for any other exam to obtain licence for practicing medicine.
Job opportunities in Bangladesh is very rich and alluring
The cost of living in Bangladesh is very affordable
The local people in Bangladesh are welcoming
The culture does not become a challenge to adjust with
The rich heritage and culture provides a comforting environment for the students as it is similar to that of India.
The amenities offered by medical universities in Bangladesh are outstanding
Clearing any entrance test before taking MBBS admission in Bangladesh is not necessary
Students can pay the fees in instalments.
Students can apply for educational loans if they are unable to pay the fees in one go.
Medical universities in Bangladesh provides homely environment for the national as well as International students.
The medical degrees are acknowledged worldwide making MBBS in Bangladesh a success.
The accommodation facilities are comfortable and secured for the comfort of the students.
The hostels are equipped with well furnished dining and living rooms. They also have Gyms and televisions
The hostels and college campuses are filled with CCTV cameras to ensure the safety of the students
The students can get a global exposure of culture and history
Bangladesh is not far from India
Disadvantages of MBBS in Bangladesh
Some of the diseases are not a part of curriculum in Bangladesh due to the different weather conditions.
There is not much scope of having a happening life. Bangladesh has a very quiet way of living, unlike the western countries
The practical work is mostly performed on dummies.
The students are not permitted to work on dead bodies which may hamper their growth.
The students might have to learn the local languages to interact with the local patients
NEET Scores: Good or Bad
Medical students, who have not scored well in NEET exam, don't be disheartened.
You still have a chance to study medicine in Bangladesh.
Medical students can pursue MBBS from Bangladesh in case they are not able to book a seat for themselves in Indian medical college.
Private medical colleges in India generally charge huge fees for medical education.
Therefore, MBBS from Bangladesh is a great opportunity for who are willing to pursue medical education.
MBBS in Bangladesh : Inexpensive or Costly Deal
MBBS in Bangladesh is economical deal for all the International medical aspirants.
Insurance in Bangladesh will cost around 160 USD to 260 USD per year.
Medical check-up in Bangladesh will cost you approx. 160 USD to 260 USD annually.
Extension of VISA will be costing you from 150 USD to 300 USD per year.
If you want to relish some of the delicacies in Bangladesh then you must have at least 100 USD to 130 USD per year.
Hostel fees in medical universities in Bangladesh will cost around 250 USD to 350 USD per year.
Living expenses will cost around 150 USD to 250 USD every month.
Visa Procedure : MBBS in Bangladesh
For issuing Student VISA for Bangladesh MBBS, medical student is required to follow the procedure.
Medical student is required to download and fill the application form of the specific university.
Medical candidate must once check that all the required documents are gathered.
Then, the fee for the application form is to be paid.
University then send the confirmation letter that the seat is booked for the candidate.
Medical student can then go for applying for the VISA.
Bangladesh: Want to explore?
Dhaka happens to be the capital of Bangladesh
The city of Dhaka is the hub for medical education as well.
Bengali is spoken as the official language by the people of Bangladesh
More than 25% of population speak in English in Bangladesh.
Bangladesh shares boundaries with India
The currency is Bangladesh Taka.
1 Bangladeshi Taka amounts to 0.84 Indian Rupee.
Bangladesh is only half an hour ahead of India
It takes approx. 2 hours to reach from India to Bangladesh.
More than 80% of the Bangladesh people are Muslims where subtropical climate prevails.
Population in Bangladesh is approx 16.47 cores not huge.
The use of drugs and alcohol is banned in the country
Bangladesh is considered to be 3rd largest in terms of Muslim population just after Indonesia and Pakistan.
Information for students
You will find fellow Indians studying with you
You will not have food issues as Bangladeshi food is similar to indian food
Be eloquent with the fees and cost of living
Know the currency exchange rate
Stay focused and study hard
Discuss with your parents if you experience mental distress
Enjoy your life and take part in extra-curricular activities of the universities
Language will not be a hindrance as it is quite similar to Indian languages
Be attentive in class
Pay extra attention in practical classes while studying mbbs in bangladesh
Be careful about the medium of teaching while choosing the
Always refer to the list of Bangladeshi colleges approved by the MCI
Build good relations with your fellow classmates and teachers
Be in contact with the Indian Embassy when in trouble when studying mbbs abroad
The Bangladeshi police is helpful towards the students as well