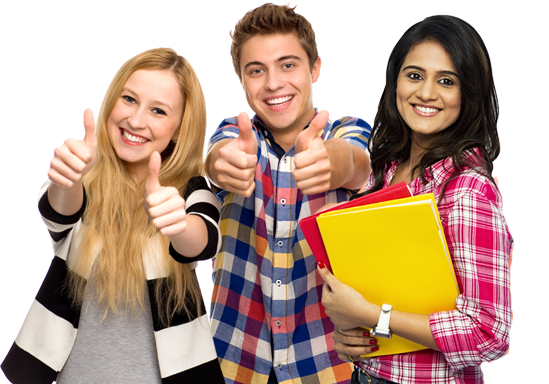 MBBS in Malaysia
Every Indian medical student dream to study MBBS in world-famous destinations, full of culture, light and life. Are you among those aspirants and looking for an ideal destination in affordable fees? Then welcome to the land of Indigenous Malay, Malaysia. MBBS In Malaysia is always considered as the best option among Indian medical students and becoming a booming trend nowadays. With quality education and accreditation from worlds' major organisations, like WHO, MCI and UNESCO, Malaysia MBBS Colleges are becoming an epitome of true education.
When comes to quality medicinal education, Malaysia MBBS Colleges always stays on top of their game. This article will help you to stay ahead of your game, and help you score a seat in best medical colleges in Malaysia and will guide you through all the important points related to MBBS In Malaysia 2020. Stay tuned for more and happy reading.
Introduction
Malaysia is a beautiful country in Southeast Asia, lying just north of the Equator. Every region of this nation has its own characteristic, making it the perfect destination be it living, studying or travelling. The country has 2 official languages, Malay and Malaysian. Malaysia is proud to be a multi-racial country living together peacefully.
Population
32,379,180
Area
328,550 km2 (126,854 sq mi)
Capital City
Kuala Lumpur
Other largest cities: George Town of Penang, Ipoh, Johor Bahru, Malacca City
Language
Malay
Climate
Tropical Weather Year Round
Literacy Rate
94.6 %
Time Zone
UTC+8 (MST)
Currency
Ringgit (RM) (MYR)
Religion

61.3% Muslim, 19.8% Buddhism, 9.2% Christianity, 6.3% Hinduism, 1.3% Chinese folk-religionist
MBBS in Malaysia Fact Check
Malaysia higher medical education has gained a remarkable reputation in the world stage due to high educational standards with advanced and sophisticated teaching methods and scientific approaches. Apart from this the reason Malaysia is a preferred destination for medical studies is their easy admission procedure.
MBBS in Malaysia Eligibility Condition
Malaysia has become one of the top preferred destinations for Indian and international students to pursue their Medical Degree Courses. If you too want to study MBBS in Malaysia, check the eligibility below.
Recognition of Malaysia Medical College
Checking the affiliation, recognition and other affiliating parameters are among the most important factors that decide a good and best medical college. Malaysia MBBS Colleges are affiliated with these authorities.
Ministry of Education, Malaysia.
MCI (Medical Council of India)
WHO (World Health Organization)
ECFMG (Educational Commission for Foreign Medical Graduates)
WFME (World Federation for Medical Education)
FAIMER (The Foundation for Advancement of International Medical Education and Research)
Want help with Admission 2022
MBBS Syllabus in Malaysia
Before going to Malaysia for Medical Studies do not forget to compare the MBBS Syllabus of some of the Top-ranked, MCI-approved medical universities in Malaysia. The structure and the pattern of MBBS in Malaysia are as follow:
Course Period
Syllabus
1st year

Basic Medical Sciences
Basic Mechanisms of Disease
Genetics, Immunology, Molecular Medicine
Cardiovascular System
Haematology System
Respiratory System

2nd Year

Epidemiology and Biostatistics
Gastro-Intestinal System and Nutrition
Musculoskeletal System
Urinary System
Nervous System
Reproductive System
Endocrine and Metabolism

3rd Year

Medical Posting
Surgery Posting
Obstetrics and Gynaecology Posting
Paediatrics Posting
Primary Care Medicine Posting
Dermatology Posting
Community Health Posting

4th Year

Medical Posting
Surgery Posting
Primary Care Medicine Posting
Orthopaedics Posting
Psychiatry Posting
Anaesthesia, Emergency Medicine, Critical & Palliative Care Medicine
Ophthalmology and Otorhinolaryngology
Forensic Medicine

5th Year

Medical Posting
Surgery Posting
Obstetrics and Gynaecology Posting
Paediatrics Posting
Orthopaedics Posting
Psychiatry Posting
APPLICATION PROCESS:
Students should apply at least 3 months prior to the course start date for successful admissions. The documents required for application are:
10th std mark sheets and pass certificate
12th std mark sheets and pass certificate
UG Mark Sheets and Certificate (If any)
Copy of passport
Statement of purpose
Reference letters
The documents required and process flow may vary from time to time. Kindly contact My MBBS Abroad team for updated information and assistance on your application and subsequent process