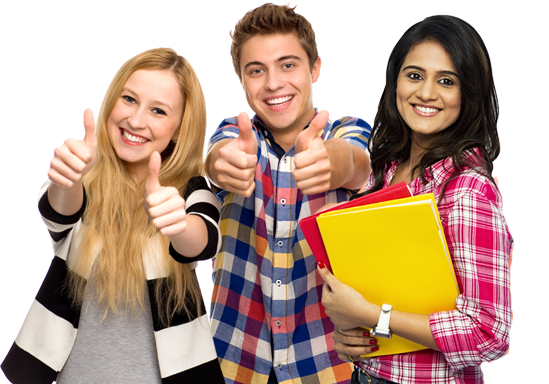 The Bachelor of Legislative Law ("Legum Baccalaureus" is a Latin term abbreviated as LL.B. or B.L) is a first professional degree in law. The LLB course duration is 3 years, in which the LLB curriculum is divided into 6 semesters. In our legislative system, there are four types of laws they are Criminal Law, Civil Law, Common Law, and Statutory Law and find further more insight on LLB Course details
What is the Full Form of LLB:
The full form of LLB is Bachelor of Legislative Law in India, This is derived from the Latin word Latin Legum Baccalaureus which means Bachelor of Law in English.
LLB Course Fee in India:
LLB course fees ranges from INR 22,000-2,00,000 per annum. While this may vary from college to college depending on infrastructure, prestige and other factors.
LLB Salary in India:
The LLB salary may vary from institution to institution depending on the sector of employment, seniority, experience, and diligence. The average course salary offered to a graduate of LLB is INR 3 lakhs - 1 crore per annum.
Want help with Admission 2022
LLB Course Details
| | |
| --- | --- |
| Degree | Bachelors |
| Full Form | Bachelor of Laws [Legum Baccalaureus] |
| Duration | Course Duration of Bachelor of Laws [LLB] is 3 Years. |
| Age | Age limit has been removed by BCI |
| Minimum Percentage | 45% in Bachelors Degree from any discipline |
| Subjects Required | No specific subject is required |
| Average Fees Incurred | The average LLB course fee ranges from INR 22,000 - 2 L per annum |
| Similar Options of Study | BA LLB, B.Com LLB, BBA LLB, B.Sc LLB |
| Average Salary Offered | The average LLB salary is INR 3 L - 1 Cr per annum |
| Employment Roles | Attorney General, District & Sessions Judge, Munsifs (Sub-Magistrate), Advocate, Public Prosecutor, Solicitor, Legal Advisor, Legal Manager, Associate Attorney, Legal Counsel, HR Manager etc. |
| Placement Opportunities | ICICI Bank, LexisNexis, Archer Daniels Midland Company, Kla-Tencor Corporation, Jacobs Engineering Group Inc. are some of the top recruiters. If not, private practice has a wide range of opportunities |
LLB Course:
The LLB full form is Bachelor of Legislative Law which is an undergraduate law course. The law is a unique set of categorized rules and regulations under which any society or country is governed. Just like its postgraduate degree i.e., LL.M., the course is unconventionally abbreviated as LL.B. The duration of the LLB course is 3 years, which allows the LLB curriculum to be divided into 6 semesters.
LLB is a degree obtained after the completion of three years of study from a Bar Council of India [BCI]-approved Law college. The minimum requirement to join the 3-year LLB course is graduation from any course/stream. The LLB course details and the admission process differ from college to college.
The LLB syllabus under the curriculum is designed in order to allow the intrinsic understanding and comprehension of the Indian legal system. The students are also trained in a comprehensive understanding of the balance between the Legislation, the Executive, and the Judiciary.
Possessing a degree in LLB course allows a person to take up an LLB job, i.e., enrol as a member of the legal fraternity and practice law in India. The LLB course is also offered as Bachelor of Law [B.L] in certain institutes or certain regions, for example, N.V.P. Law College.
What is LLB Course?
LLB is the abbreviated form of the Latin term "Legum Baccalaureus" which is a rough translation of Bachelor of Law. Bachelor of Law [LLB] is an undergraduate degree in Law which can be attained by a student from any recognized law college in India approved by the Bar Council of India.
Any student who has obtained a graduation degree is eligible to join the 3-year LLB course. The LLB course syllabus comprises all the Indian Laws and some of the Public International laws related to India. The students study the mentioned LLB course subjects such as Constitutional Law, Indian Penal Code, Civil Procedure Code, Criminal Procedure Code, etc as a part of the Bachelor of Laws [LLB] course syllabus.
All fresh law graduates, or those who have already cleared their law graduation or BA LLB course in India but have not yet enrolled with the bar council, must clear a bar examination (All India Bar Examination) to be allowed to practice law in a recognized court of law or tribunal in India.
This enrollment procedure confers a legal license to the applicant to practice law in any recognized court of law or tribunal in India. The comprehensive process of enrolment and post-enrollment professional conduct is legally regulated and supervised by the Bar Council of India. LLB Law degree qualifies a student to become a lawyer or work in a Legal Department.
Bachelor of Law Degree curriculum includes Seminars, Moot Courts, Tutorial Work, and Practical Training Programs. LLB course in distance education courses is somewhat contentious in nature and as such its availability and recognition are dubious.
Why Choose LLB?
Labour Law, Family Law, and others are some of the vital and important law constructive subjects which boast of a lot of employment opportunities in the 21st century. Bachelor of Laws [LLB] programs provide candidates with an intrinsic comprehension of the law, in addition to the analytical, critical and strategic thinking skills which are a pre-requisite for the field of law
Working with some of the finest Law firms in the country, not only instructs the aspirants in the process of practicing law but also helps implement the same in practical cases and opportunities for the same. LLB course provides candidates with a better understanding of the legal hierarchy and hands them a position to handle litigation.
Candidates get an opportunity to work alongside senior advocates who are representing their clients in front of the court, as interns, as well as to understand the methodology and protocol in the drafting of different legal documents. LLB course degree serves as a basis for further higher studies in this field such as LL.M, Ph.D., and M.Phil.
LLB Subjects:
The Bachelor of Laws [LLB] course syllabus does not vary much with the universities and the LLB course subjects are almost the same across the colleges. The LLB course duration is 3 years for graduates and 5 years for undergraduates. Students can pursue the LLB course part-time, full time or in correspondence.
The various 3 year LLB course syllabus include Labour law, Family law, Constitutional law, Human Rights and International law, Civil procedure code and many other. There are some optional LLB course subjects that can be opted by the students like Intellectual property law, Criminology, Women & law, Conflict of laws, etc.
| Sl. No. | Subject |
| --- | --- |
| 1 | English (Communication) |
| 2 | Law of TORT including Consumer Protection Laws and M. V. Act |
| 3 | Legal Methods |
| 4 | Principles of Economics |
| 5 | Political Science: An Introduction |
| 6 | Sociology: An Introduction |
| 7 | Constitutional Law |
| 8 | Jurisprudence |
| 9 | Criminal law |
| 10 | Economic Development and Policy |
| 11 | Law in Changing Society: Contemporary Issues and Prospects |
| 12 | Civil Procedure Code and Limitation Act |
| 13 | Family Law |
| 14 | Contract Law |
| 15 | Corporate Law |
| 16 | Law of Evidence |
| 17 | Drafting Skills (Law of Pleadings in Civil Matters) |
| 18 | Property Law |
| 19 | Administrative Law |
| 20 | Labour and Industrial Law |
| 21 | Law of Taxation |
| 22 | Merger and Acquisitions |
| 23 | Copyright Law, Prospects and Protection |
| 24 | Law on Education |
| 25 | Financial Market Regulation |
| 26 | Penology and Victimology |
| 27 | Law of Trademarks, Design, and Practice |