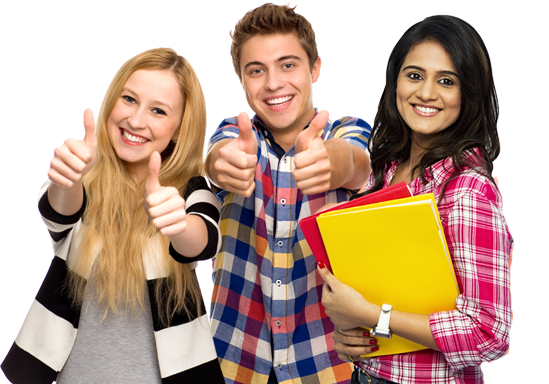 MBBS IN Egypt
Egypt or officially known as Arab Republic of Egypt lies in the northeast corner of Africa and southeast corner of Asia. It is a transcontinental country. The Mediterranean country of Egypt shares its borders with the Gaza Strip i.e Palestine and Israel in the northeast, the Red Sea and Gulf of Aqaba in the east, Sudan in the south and Libya in the west. Turkey, Greece and Cyprus lie across the Mediterranean though none of these shares its land borders with Egypt.
Egypt is a country with the oldest histories. It is commonly referred to as the ancient country with a deep rooted history. It is a country with hot, sunny and dry climate with less of rainfall and snow. Rain usually occurs in the month of winters. Summers are real hot in the country with average temperature of 40°C and at times it even reaches upto 50°C in some parts in the interiors. The cool Mediterranean winds blow consistently over the northern sea coast making the temperature moderate during the peak summertime. The average winter temperature in the north goes around 10-12°C in the winters while he summers are slightly warmer.
Ethic Egyptians form the largest population of the country. Others include Turks, Greeks, Abazas and some Arab tribes. The country also has migrants from Ethiopia, Iraq, South Sudan, Somalia and Eritrea. Arabic is the official language of the country. English, German, Italian and Spanish are the other foreign languages taught in schools in Egypt. It is a country having predominantly Sunni Muslim population with Islam as its state religion. As of 2014 reports, Adult literacy rate of the country was estimated at 79.3%. Basic education in Egypt includes 6 years of primary and 3 years of preparatory school which starts at the age of 6. The students can opt to choose among the 2 strands of education- general or technical school after grade 9. General secondary education focuses to prepare the students for further higher education. Technical secondary education is divided into two- one lasts for 3 years and the advanced lasts for 5 years. Graduates can further join for more higher education based on their final exam results.
Study MBBS in Egypt
MBBS admission in Egypt has become another niche for abroad studies and education for students. Undergraduates from all over the world are aiming towards the socially and culturally distinct country, Egypt. With a unique and enjoyable environment, Egypt has acknowledged and renowned educational establishments. Along with advanced educational instructions in Egypt, it also offers the likelihood to experience the Middle Eastern way of life including the different political environment in a memorable and budgetary lifestyle.
Egypt furthermore gives advanced instructions at all levels and gives undergraduates many courses to pick from for further education. Apart from that the expenses are low and many colleges provide grant programs to additionally support to the undergraduates. Numerous countries, which including Nepal, Africa, encourage their undergraduates to Egypt for the grant and level of education.
MBBS in Egypt is technically a 7 years program that includes 2 years of intensive practical training. According to a statement issued by Egyptian government, a formal consent was granted over reducing the number of years to 5 that are required to study medicine in Egypt. However, in addition to this, it was clearly stated that the students must undergo two years of clinical training after which they will have to qualify an exam which will determine if they are prepared to be professional doctors. This means investing a total of 7 years of hard work and studies to be accredited as professional doctors. The professional experience of these doctors will be counted for 2 years instead of 1 year. This exam will be a qualifying exam to declare pass or fail. The government statement also stated that as per the amended law, the doctors in the country will have to take an exam every 5 years to prove their capability of performing the jobs. The new system will allow the students to make the choices of the subjects they want to opt and will provide hand on experience in hospitals in the very first year of study. The hands- on experience from the first year of MBBS in Egypt is attracting students to plan their medical studies in Egypt. As per the older system, students were permitted to meet the patients in the fourth year of their study.
It was in 2017, an announcement was made by the Minister of Higher Education Khaled Abdel Gaffar that the students would not be allowed to practice medicine unless they complete their mandatory 7 years of study and training. It was also clarified by him that after the original 5 years of study, students may pursue final 2 years in another university or abroad in case they wish to. The change in the law was a necessary requirement to keep at pace with the developing education systems around the world. The changes were made for students applying on or after 2018-2019 class.
Important information about MBBS in Egypt
The information available to lot of consultants in India is not updated. Hence, they still promote a 5 years MBBS in Egypt program which now stands invalid as per the current government statement and changes in the law. More reasons have been mentioned below.
Youtubers have also failed to explain the process of MBBS in Egypt with the current amendment.
It is nowhere mentioned by the Medical Council of India that the internship done in Egypt will be valid in India. Simultaneously, the Egyptian government in its statement or other sources has not clarified if the student will be awarded MBBS/ medicine degree after completion of 5 years of program. Infact, the amendment in the law states 5 years of study followed by two years of practical training making it a 7 year program where final 2 years can be done in another university or abroad if they wish to. As per Indian rule, only 1 year internship is to be done. In this case, there are no updates whether India will permit 2 year internship as valid.
Students are also lured that they will be eligible to work in Saudi Arabia right after they complete their MBBS in Egypt and the basis of selection is just an interview. MBBS in Saudi Arabia is a 6+1 year program including 1 year of mandatory internship. So those promoting 5 years must also update their fact flies that a 5 year degree program will be considered invalid Saudi Arabia. It's the rule similar to that applies for Medical Council of India.
Advantages of studying MBBS in Egypt
The prime merit of studying MBBS in Egypt as per the new amendment in their law is practical case study experience and patient meeting from the very beginning of the course
The send merit is that the 2 years of mandatory training is considered as the professional experience in Egypt
The degree awarded after MBBS in Egypt is recognized by medical councils of various countries permitting the students to write licensing exams of those countries. Egypt also has MCI listed universities and accepts international students
The country provides good infrastructure and a friendly environment for study
It is an ancient country and has a deep-rooted history. There is a lot to explore in the country
The medical universities of Egypt are ranked among some of the top universities of the globe. As per Webometrics assessment, University of Cairo ranks 668 globally and the QS Global World Ranking of the university ranges between 561-570
The degree granted in Egypt is MBBS and the medium of instruction is English. However, the students must learn the local language to be able to interact with the patients
USMLE & PLAB passing percentage is also high approximately 70%
As the country is densely populated, hospitals have high walk-in giving an opportunity to learn
It has moderated expense and affordable course fee
The climate, academic condition and cost of living is about like India
Want help with Admission 2022
Eligibility for MBBS in Egypt
A student must have completed 17 years of age as on 31st Dec in the year of applying for admission
NEET qualification is a mandatory requirement for an Indian applicant
A student must have scored 65%-70%/7 GPA in 10+2 (with Physics, Chemistry, Biology as main subject and English as a compulsory language)
Documents required for MBBS in Egypt Admission
Mentioned below are the essential documents required from students applying for MBBS in Egypt
10th marksheet
12th marksheet
NEET score card
Passing certificate
TC/ Transfer Certificate
Birth Certificate in English as a proof of date of birth
Passport copy
Police clearance certificate or PCC
Bank statement showing the liquidity of funds to pay 1 year fee and living expenses
Passport size photograph against white background
Physical Medical examination Report
The visa invitation and visa stamping process for Egypt generally takes 3-4 weeks of time on the grant of which the student is ready to fly.
The average tuition fee of the universities in Egypt is around 6000 USD per year. The accommodation fee costs around $700 to $800 every year. The visa extension cost is around $150 every year.